Thank You For Visiting Carolina Poinsettias!
We are your convenient online source for high quality poinsettias from Bruce's Greenhouses.
We are now accepting orders for this season's poinsettias! Place your order below!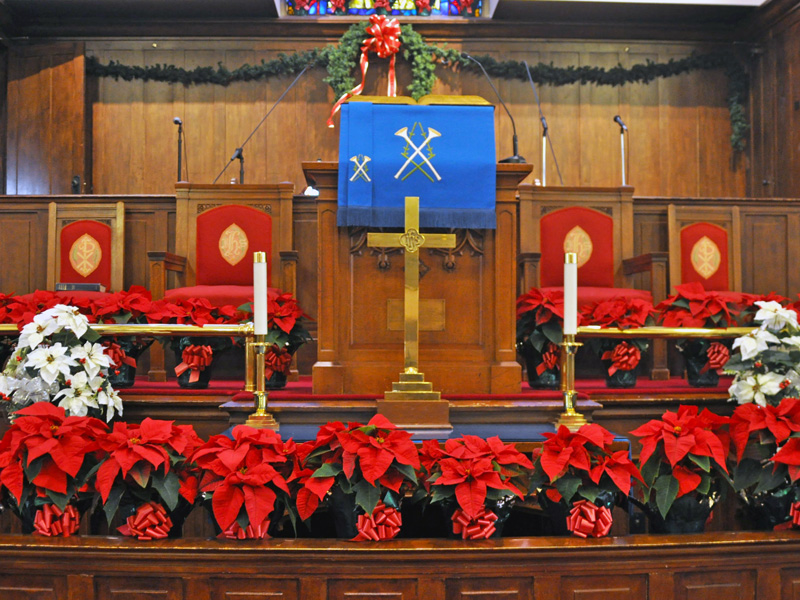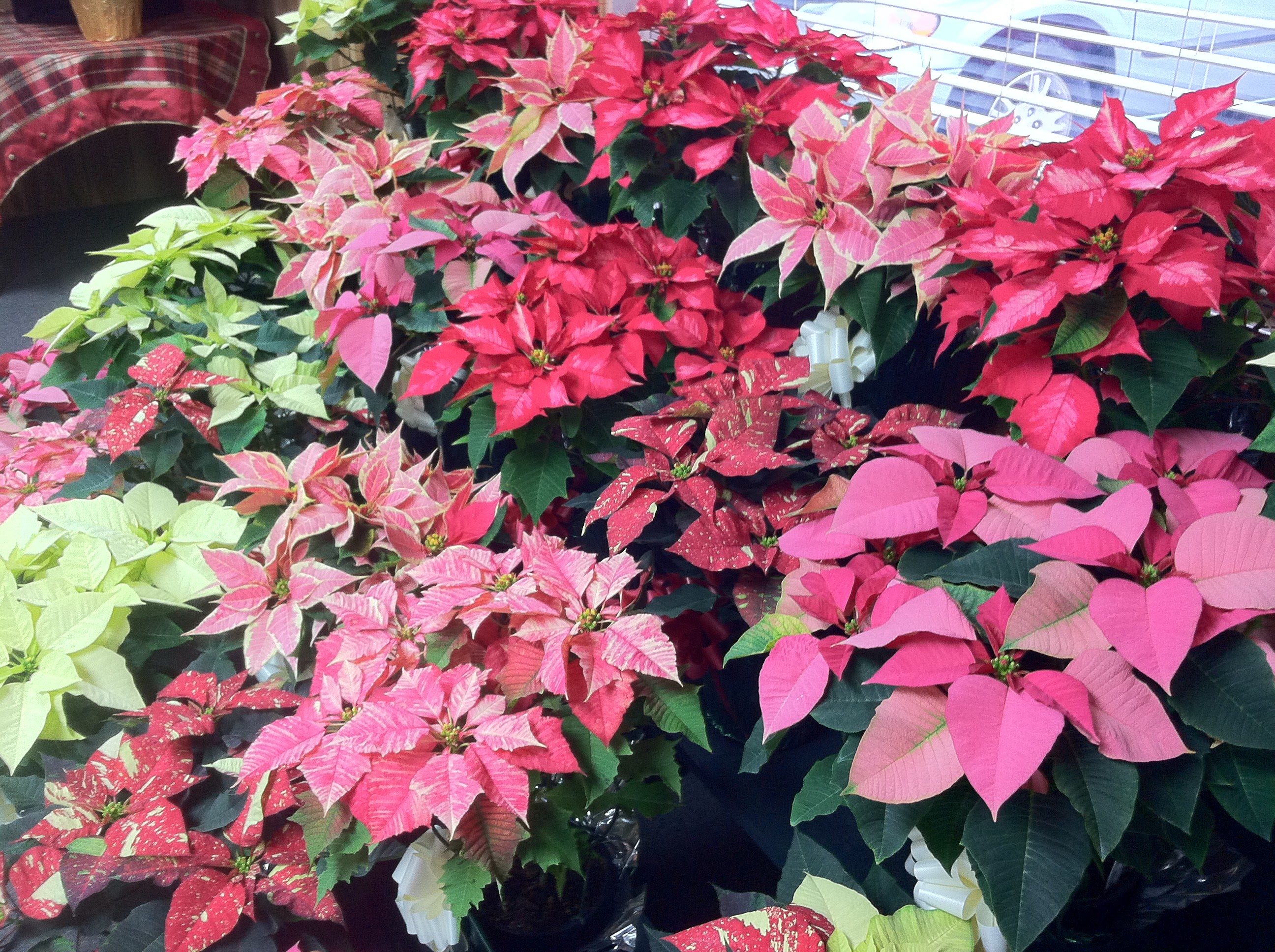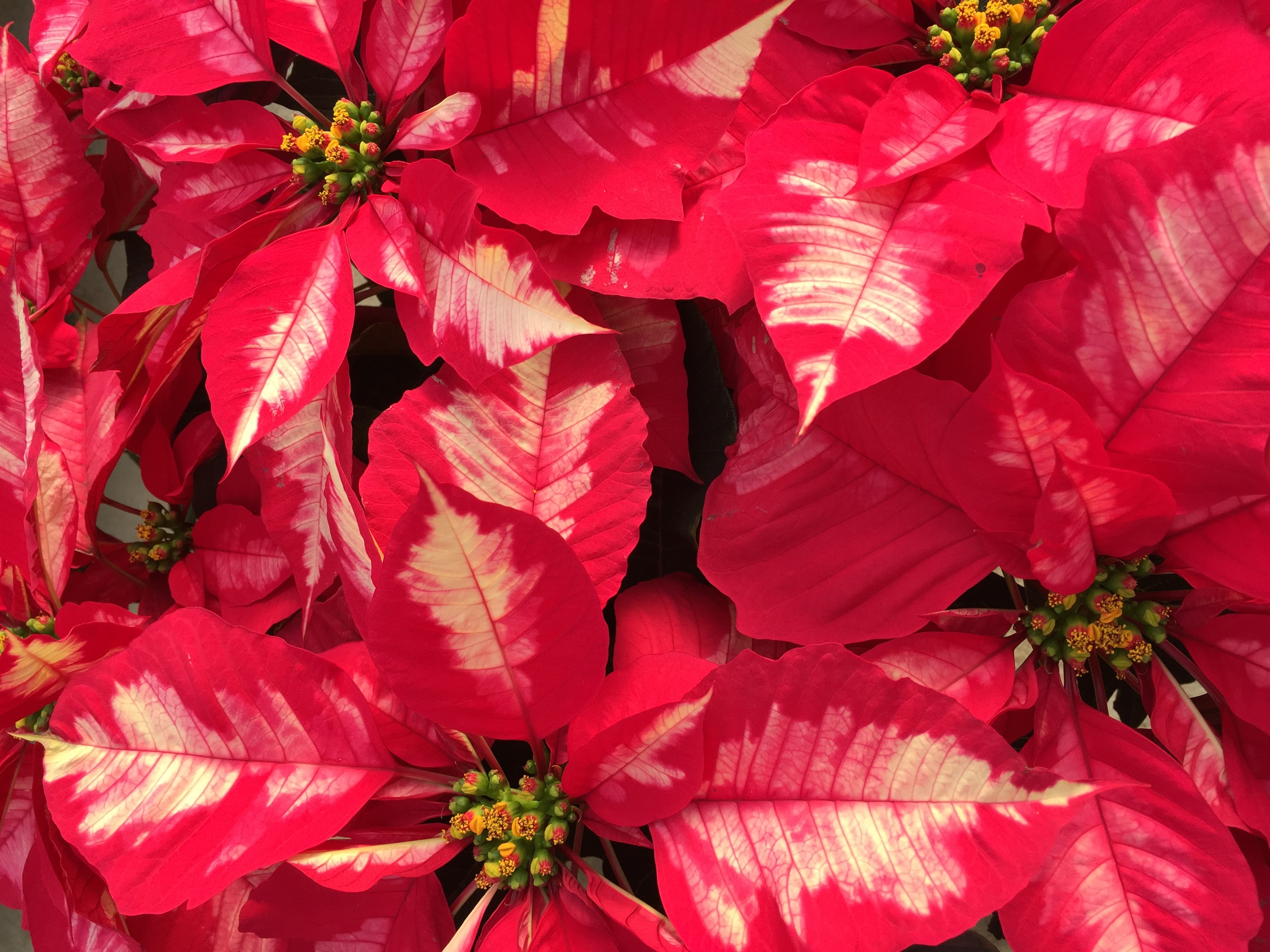 We understand that these plants will be used in multiple Sunday services
and then often taken home after that by members of your congregation and we want them to last! Plants will be delivered to you well watered, planted in the highest quality soil, and ready to be displayed in your sanctuary with no up front work needed from you. Each year, multiple customers tell us that members of their congregation kept their poinsettias alive into the Spring!
We are a family business that has served the Columbia area since 1975.
We value our relationship with each of the nearly 200 congregations that we provide flowers to and seek to complete their order with satisfaction whether they order 24 or over 100.
If you choose to pick up flowers from a local "big box" store
you not only have to worry about plant quality, you also have no choice in the appearance of your poinsettias. At Bruce's Greenhouses we offer a variety of wrap and bow options so that you can match the flowers to whatever works best for your church.
We deliver to the midlands Monday through Saturday from Thanksgiving week to Christmas.
The plants will arrive at your church ready to go into the sanctuary– we never sleeve poinsettias!
We sell out every year so we encourage you to place your order as early as possible. Call us at (803) 754-8977 to place your order over the phone. The deadline for a final order is November 15.